MODULAR CLEANROOMS AND EQUIPMENT
MODULAR BUILDINGS AND STRUCTURES
Manufacturer, designer, builder and installer of prefabricated and custom turnkey environmentally controlled modular cleanrooms including hardwall cleanrooms and softwall cleanrooms with temperature and humidity control, cleanroom levels from Class 100,000-10 to federal standards 209E (ISO CLASS 8 - CLASS 1)
ABOUT ABTECH
ISO STANDARDS
CLASS 1 thru CLASS 8
Manufacturer, designer, builder and installer of prefabricated and custom turnkey environmentally controlled modular cleanrooms including hardwall cleanrooms and softwall cleanrooms with temperature and humidity control, cleanroom levels from Class 100,000-10 to federal standards 209E (ISO CLASS 8 - CLASS 1). Laminar flow benches, air showers and accessories for precision manufacturing, biological semiconductor, aerospace and food processing industries. Prefabricated modular material packages for shipping available.
Read More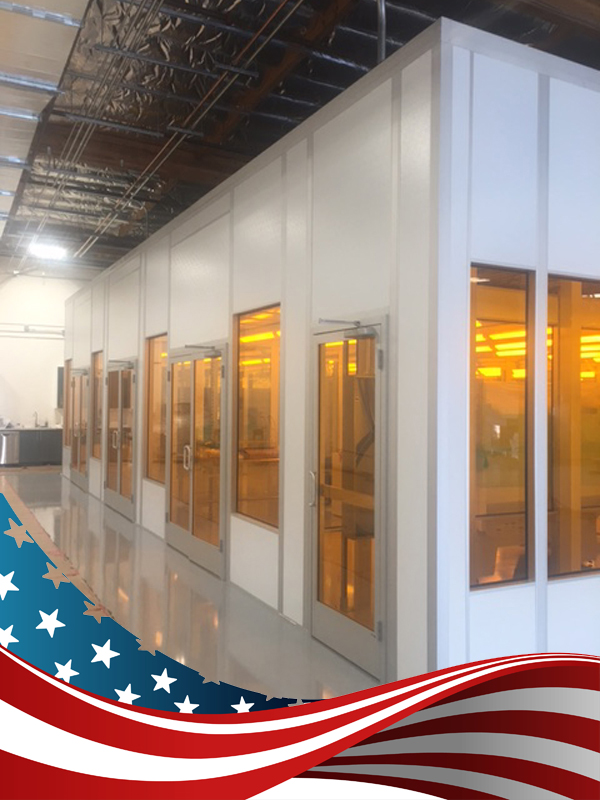 Whether you're looking for more information, or you'd like to let us know how we did, please send us inquiry or call (800) 394-7699.
Our Project
Custom manufacturer of prefabricated modular cleanrooms & equipment including modular buildings. Modular cleanrooms & equipment include laminar flow benches, air showers, pass through cabinets, T-grid system, filters, curtains, lighting fixtures & ceiling tiles. Modular buildings include in-plant offices, mezzanines & forkliftable prefabricated & exterior buildings. Office partitions are available. Capabilities include engineering, designing, testing & installation. Cleanroom applications include research & development, semiconductor, aerospace, food processing, health care, biomedical & manufacturing.
SERVING ALL MAJOR INDUSTRIES
DEFENSE - AEROSPACE - COMMERCIAL - INDUSTRIALS - PHARMACEUTICAL - BIOTECH